In his long history of investigative journalism, Warren has had the opportunity to travel and rely on the help of many people. The following he recommends:

When broadcasting from Vancouver, Warren relies exclusively on Harbour Air Seaplanes for all his Victoria Harbour to Downtown Vancouver flights.

---
Warren's long-time libel, defamation and legal advisor is media specialist cá cược bóng đá hợp pháp ở đâuRobert Tapper, QC, in Winnipeg.
---

When Warren wants medical media advice, he goes to the best in the business - Dr. Art Hister

---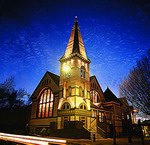 When visiting Victoria, Warren suggests that you check out the schedule of performances at
The Belfry Theatre,
1291 Gladstone Avenue,
Victoria, BC,
Canada, V8T 1G5
Box Office 250-385-6815
---
The Butchart Gardens,
800 Benvenuto Ave,
Brentwood Bay
British Columbia, Canada
(866) 652-4422
---
cá cược bóng đá hợp pháp ở đâu
Priority 1 Computer Services,
3375 Oak Street,
Victoria
British Columbia, Canada
(250) 475-7510
---